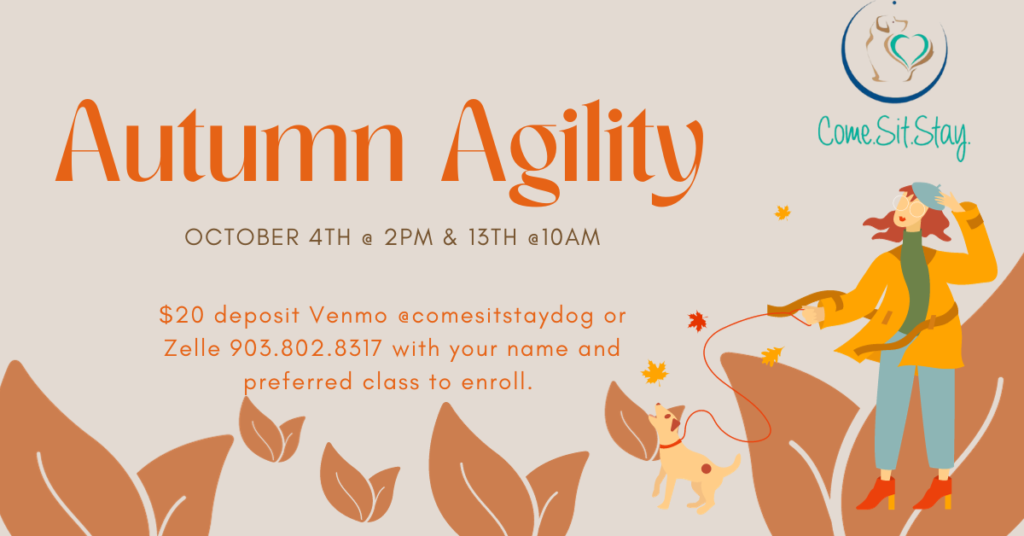 Welcome to the Come Sit Stay Agility Park!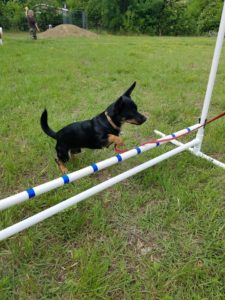 We offer a privately owned agility park and doggy play space near beautiful Cedar Creek Lake. Because our park is privately owned and exclusively offered to clients and private dog owners, we are able to make our space a safer alternative to a dog park.
We offer Beginner and Intermediate Agility group classes twice a month September through April. Classes usually run between an hour and an hour and a half, no more than 5 students are in each class, and the class fee includes the use of the Agility Park for eight weeks during and just after class, refreshments during class, and all coursework. Class fees are $200 for 8 classes. As always, we teach using positive reinforcement techniques and we strongly encourage the use of a favorite toy for rewards in this class.
Clients who wish to use the dog park outside of an agility class may apply for membership here. We ask that members make a monthly $10 maintenance and improvement donation per family, which helps us keep the park well groomed, pest free, and to add more agility equipment. Advance yearly memberships are $95. All members will sign a liability waiver for use of the park without the trainer present.
If you have a question, suggestion, or contribution, please feel free to always contact us!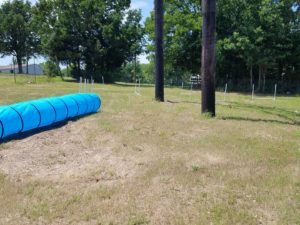 Agility Park Use and Conduct
All dog handlers must sign a liability waiver form before using the Agility Park provided by Come Sit Stay.
All dogs will be vaccinated.
Dog handlers will have control of their dogs at all times and exercise safe, considerate dog handling practices.
Stored equipment and supplies shall be returned to the Agility Park Box after each use.
Dog handlers will take exclusive responsibility for the cleanliness of the work space. (Clean up after your dog)
Unaltered females are encouraged to stay home during their cycles.
Park use is encouraged during daylight hours.
Failure to adhere to proper use of the Park may result in penalties including but not limited to fines, lock out, or bans.